Currently, the government is distributing the COVID-19 vaccine to all Indonesian people, in order to stop the spread of coronavirus. Now, with the current vaccine program, how does it affect the Indonesian consumer's behavior?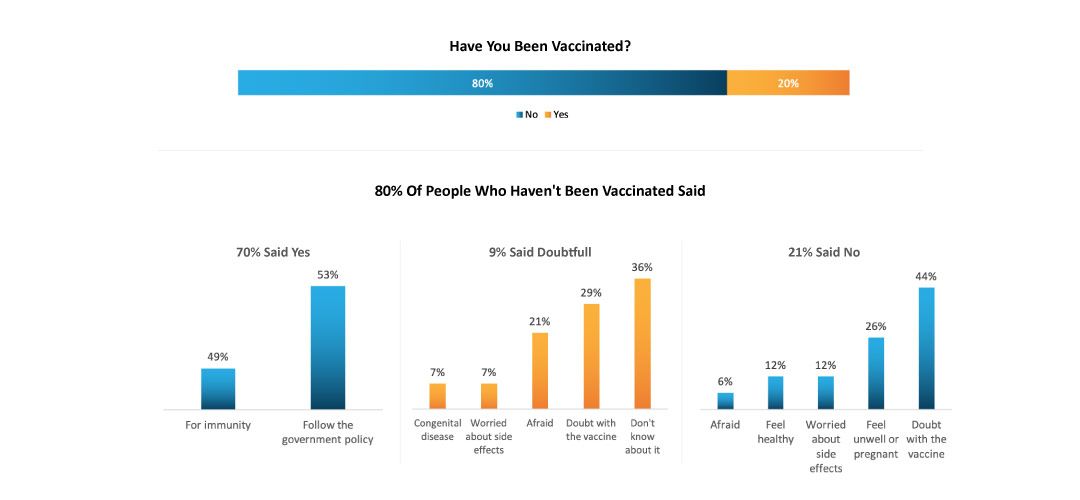 The survey results show that 80% of people still have not been vaccinated but they wish to be vaccinated in order to follow the government policy and gain immunity, while a fifth of them refuse to be vaccinated because they doubt the vaccine. Meanwhile, 20% of people who have been vaccinated said they do not experience any side effects from the vaccine, only 27% of them experienced side effects such as feeling sleepy & dizzy.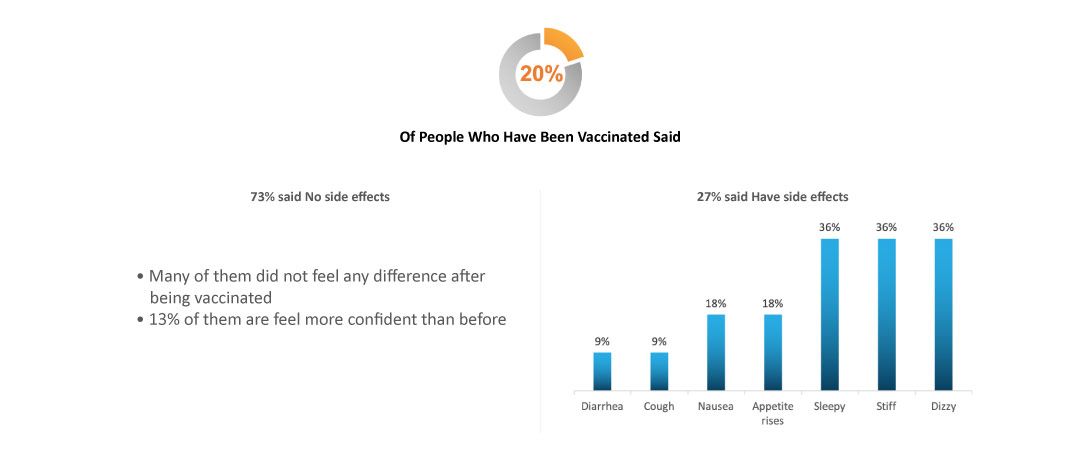 During 2020, Mobility trends for places like grocery markets and pharmacies have been fluctuating. However, after the vaccination program was started at the end of January 2021, the trend tended to increase.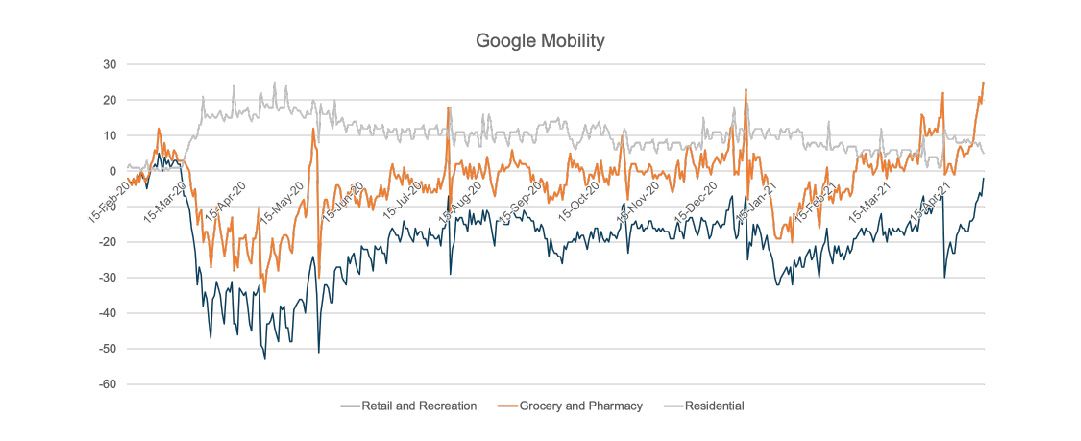 The pandemic affects a lot of us in different ways, besides affecting our mobility, pandemic also change the way we shop for groceries. The pandemic period became a massive introduction to online shopping. Our survey results show there was a significant increase in online platforms. Month after month, online sales at convenience stores continue to increase until now.

And more specifically, we can see on the chart below where in the last 6 months almost 50% of people's needs were met through online channels.
For those who changed the way they shop for groceries during the pandemic, we can see that the product category most purchased via online is the home cooking category followed by the healthy category. For products in the home cooking category, from August 2020 to the present time, more than half of consumers shop for this category via online.
We hope these insights have been helpful for you, and if you want to know more about your customers and their behaviours during the pandemic, feel free to have a discussion with us.