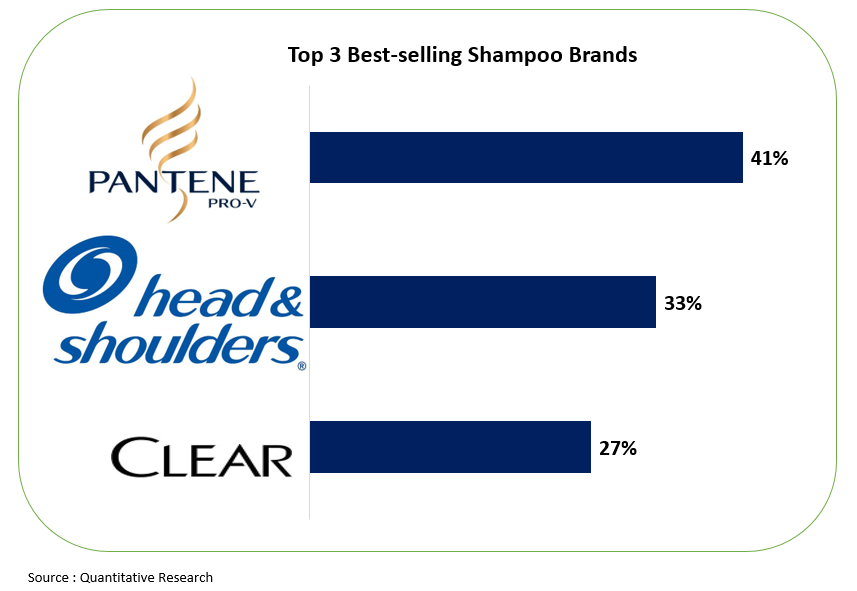 Everyone surely wants their hair to look clean, healthy, and beautiful. One of the hair care products that are generally used by everyone is shampoo. Based on our data above, there are 3 best-selling shampoo brands in the minimarket, which are pantene, head&shoulders, and clear.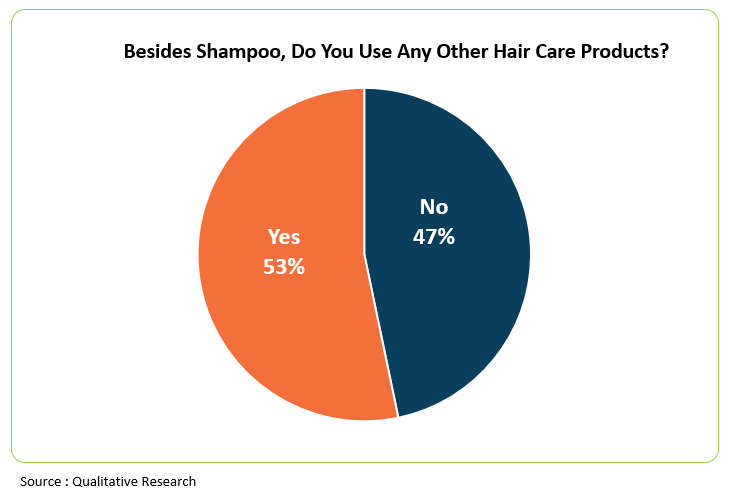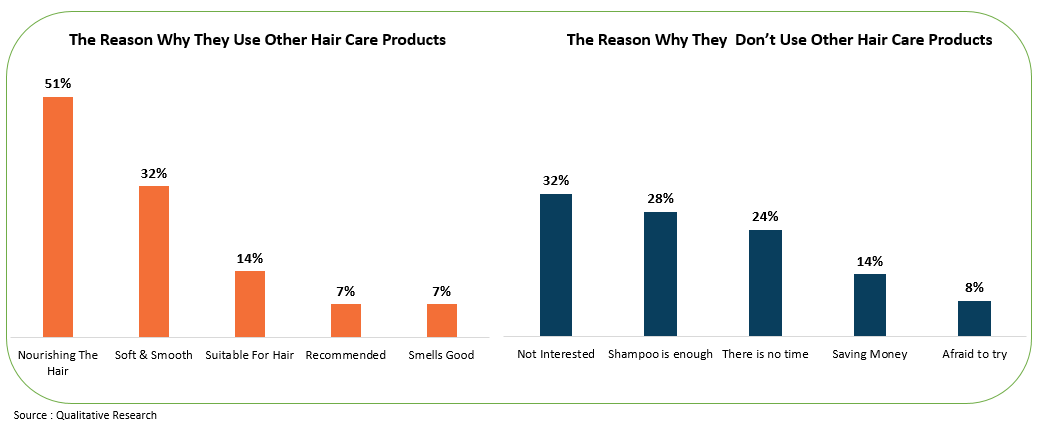 Aside from using shampoo, more than half of respondents (53%) use several other hair care products, such as conditioners and hair vitamins to nourish and smooth their hair. Meanwhile, another 47% of respondents only use shampoo for their hair treatment as their effort for saving. During this challenging time, for certain categories that are considered complementary products such as the hair care category, the opportunity for brands in this category to attract more consumers can be made by offering more discounts or the best value prices.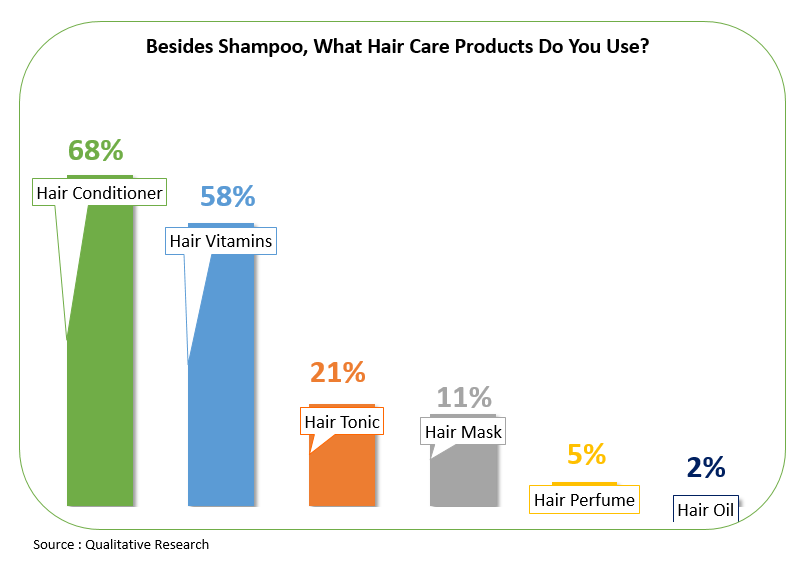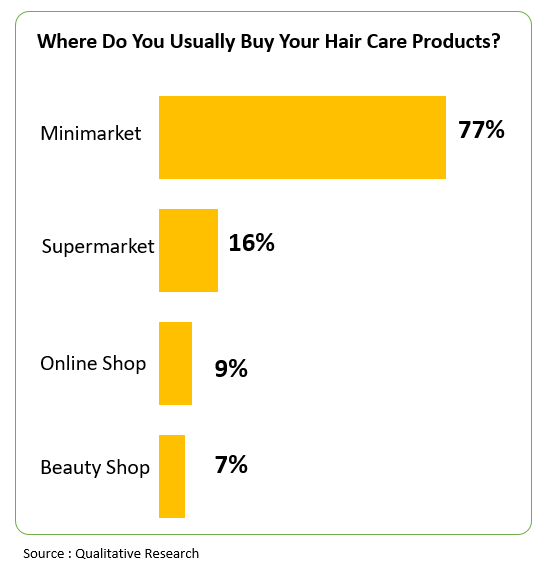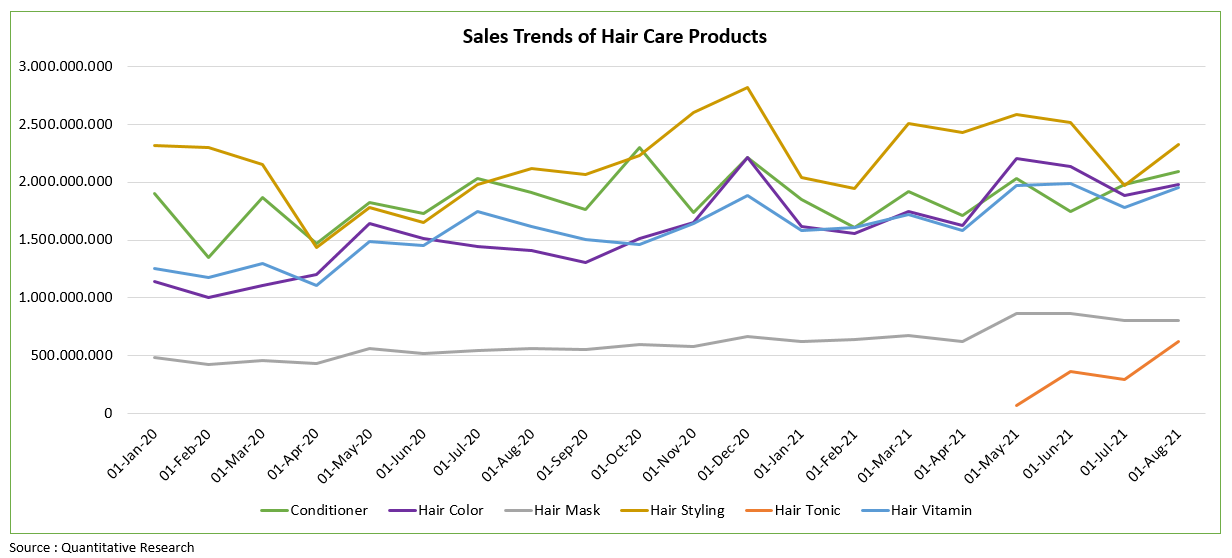 Nowadays, shoppers still consider proximity in terms of choosing their shopping destination. It is not only for the main groceries products but also for other complimentary products, including hair care products. The complementary hair care products besides shampoo, such as conditioners and hair vitamins, experience growth in the minimarket. The top 4 hair care categories that sell the most in minimarkets are hair styling, hair conditioner, hair color, and hair vitamins.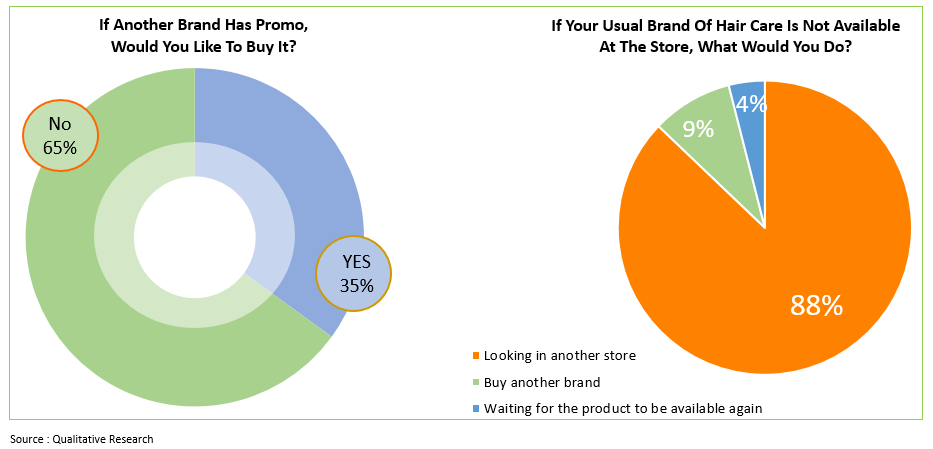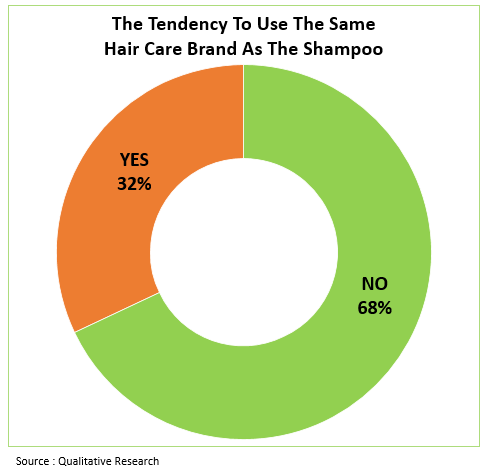 Furthermore, getting into a hair care routine is like starting a skincare routine. Once you find one that suits you, you will rarely switch to another brand. But the process of finding the best product can seem a bit challenging, especially when there are so many options available on the market. This statement is reinforced by our next finding, where people tend to use different hair care brands with their shampoo brands. This is probably because each brand already has its flagship product.
We hope these insights are beneficial for you, and if you would like to know more about consumer behavior in certain categories, feel free to contact us.