The Covid-19 pandemic has brought many changes in our lives. During the pandemic, the government requires people to stay at home and limit outdoor activities. Nowadays, almost all activities can be done from home such as school from home, work from home, communicating and even shopping. Activity restrictions due to the pandemic have changed our lifestyle. This "New Lifestyle" makes most people feel bored with the current conditions.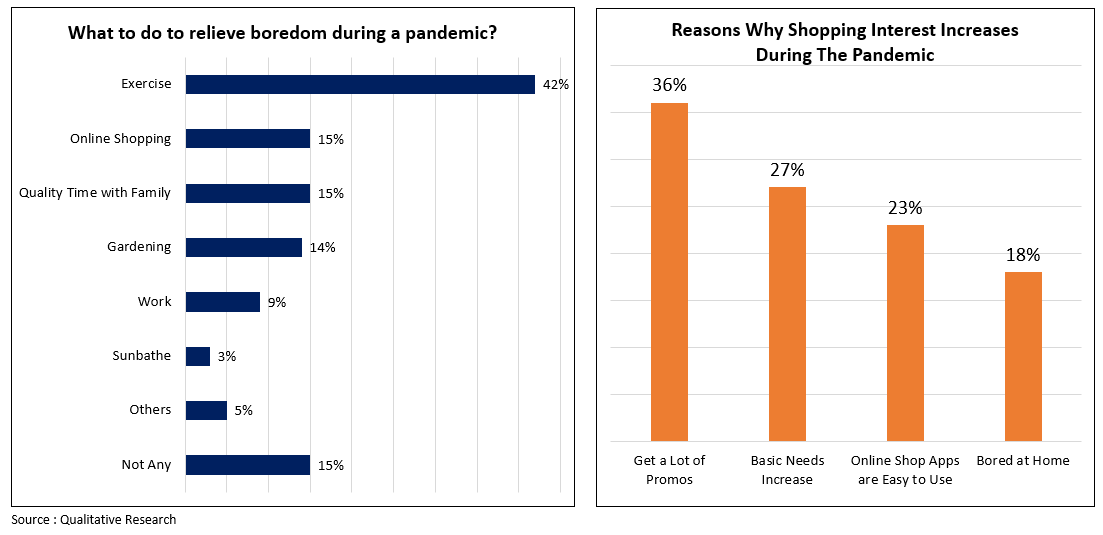 Furthermore, to relieve boredom during the pandemic, one of the top 3 activities that people do is online shopping. Because of its convenience, many discounts, and many other benefits from online shopping, this makes people's excited and increases their shopping interest.

The beginning of the pandemic period became a massive introduction to online shopping. Online shopping is considered as a solution to avoid crowds and queues at minimarkets to prevent the risk of being infected by COVID-19.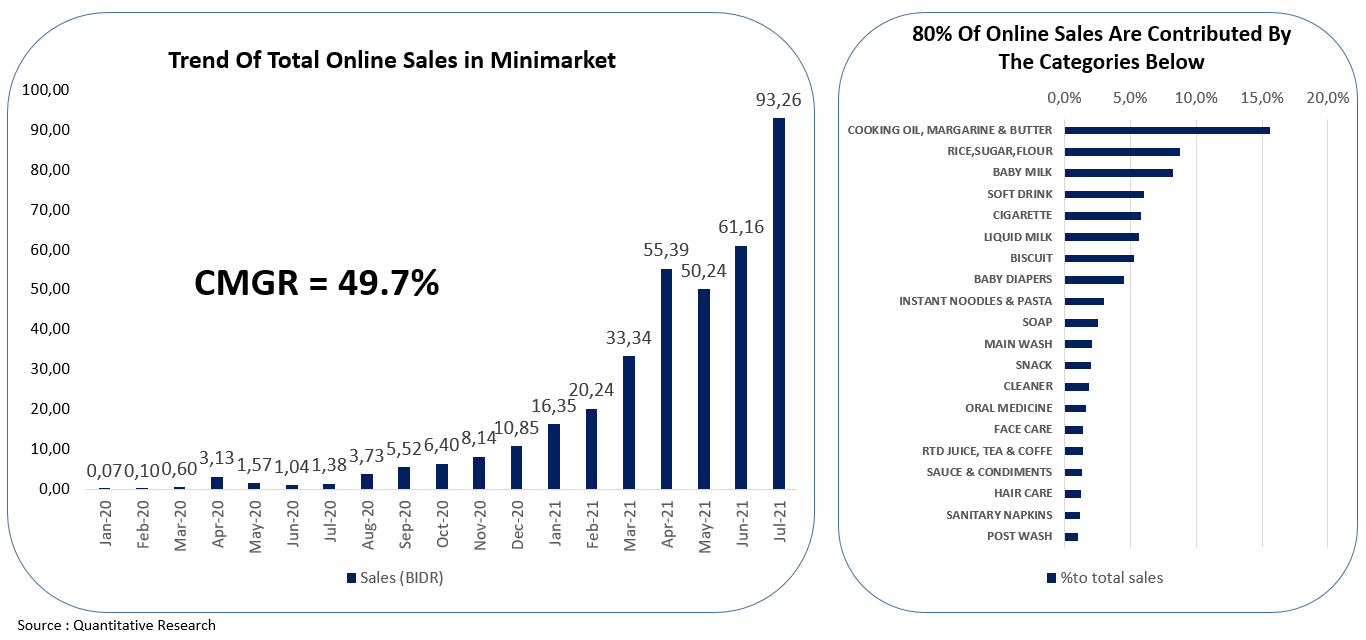 Online sales at minimarkets grew very rapidly from the beginning of the pandemic until now. The product categories that are purchased the most at minimarkets via online are basic needs such as cooking oil, rice, and sugar.
We hope these insights are beneficial for you, and if you want to know more about market performance during the pandemic, feel free to contact us.