The monsoon season has started and it's been raining almost every day. Due to high humidity and the lack of the sun's rays, the washed clothes are not drying properly. As a result, it causes moisture to get trapped in clothes, which leads to the unpleasant smell of damp clothes, known as a musty smell. So, how do people keep their clothes clean and fresh during the monsoon?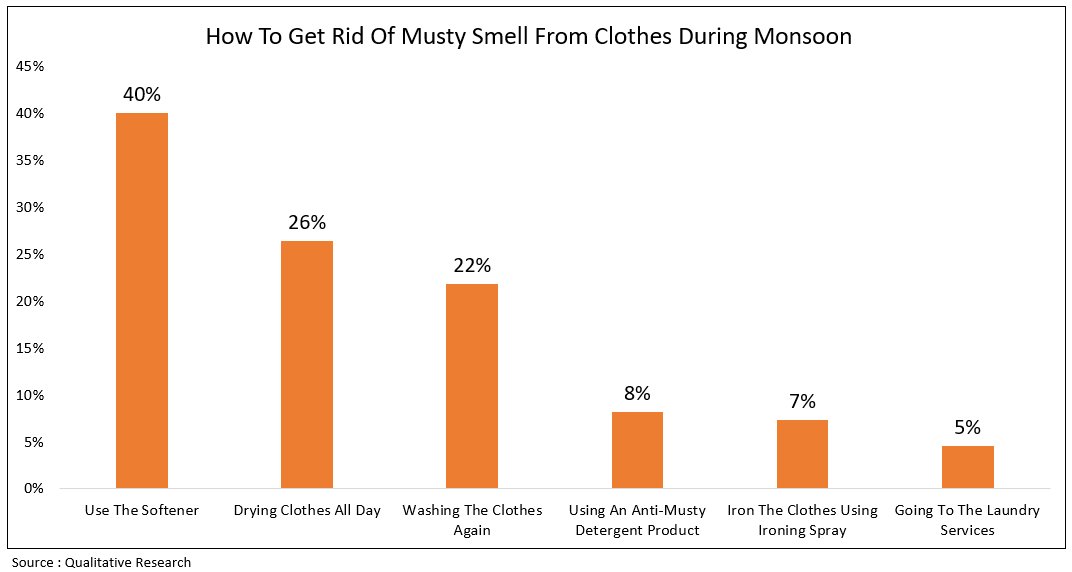 The majority of respondents (40%) use softener as one of the solutions to get rid of the musty smell. Another solution is to dry the clothes longer than usual or rewash them to give a deep clean.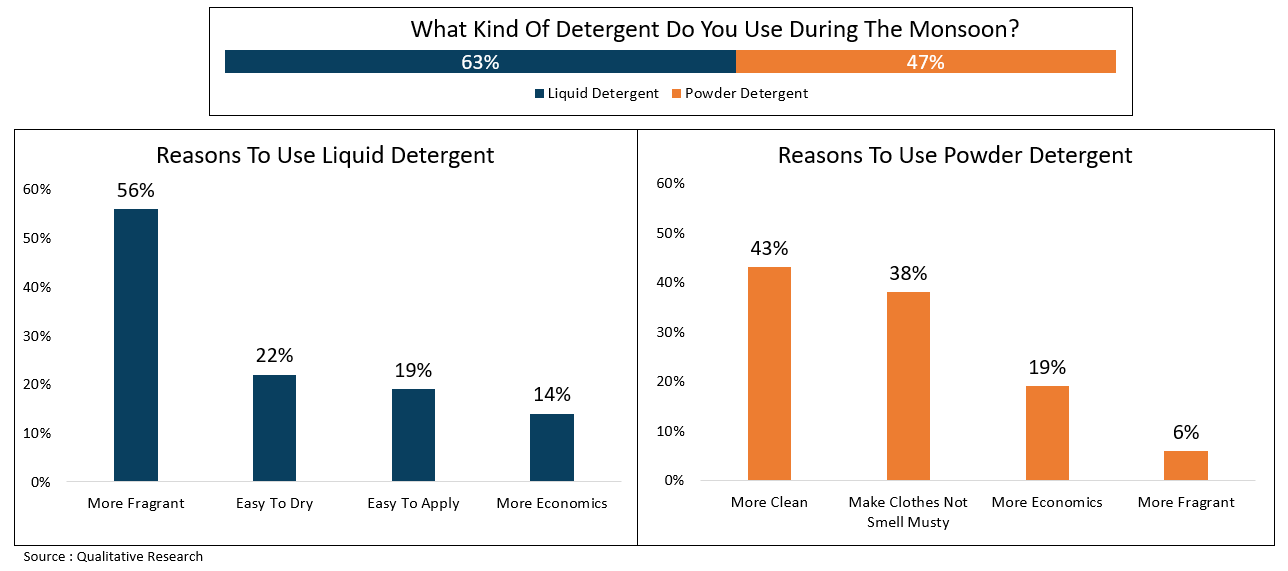 When it comes to washing the clothes, detergent is the main product used. However, with so many types and choices of detergents available on the market, what type of detergent that respondents use during the rainy season? Most of them (63%) prefer liquid detergents because it has more fragrant, which is important, especially during the rainy season when the clothes smell musty easily. But in contrast to the rest of the respondents (47%), who choose to use powder detergents because they feel that the clothes are cleaner when they use the powder one.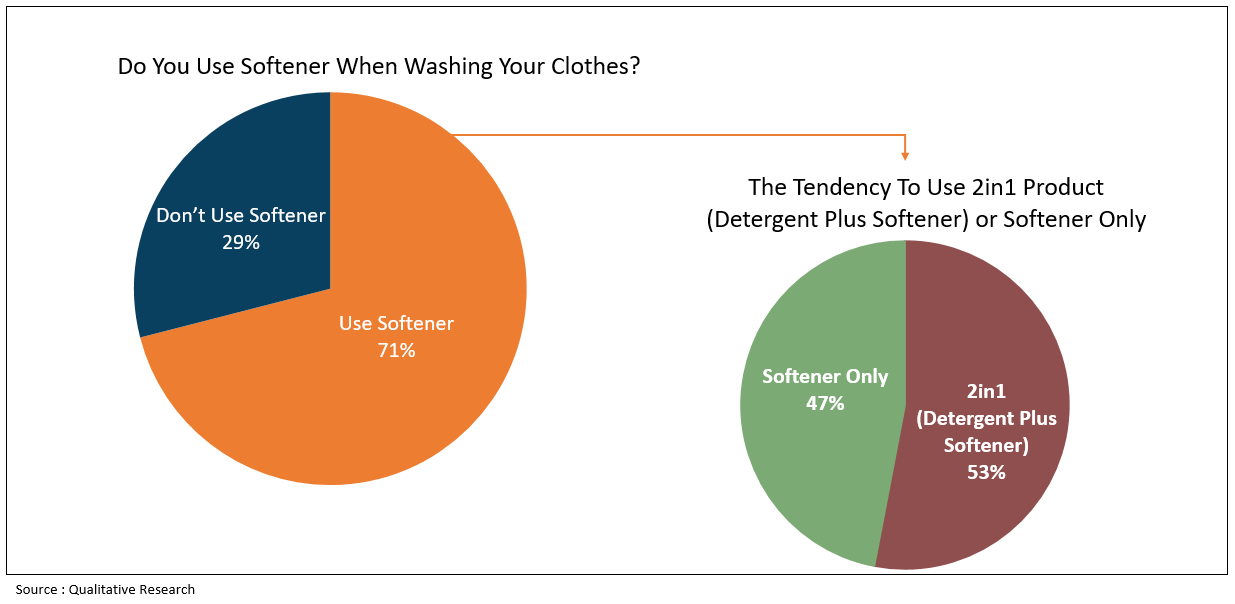 Besides detergents, softeners have become another mandatory product used by respondents, either 2in1 detergent plus softeners or softeners only. However, some respondents who prefer to use 2in1 softeners find it more practical and economical. While on the other hand, respondents who choose to use separate softener products with detergent feel their laundry becomes more fragrant.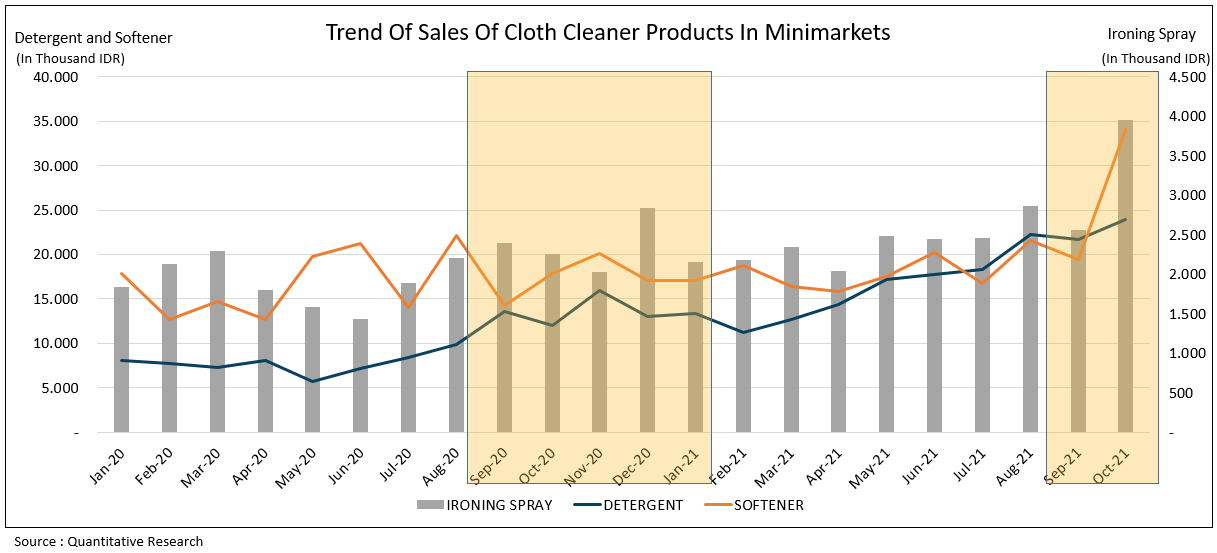 Furthermore, the rainy season does not only make it difficult for laundry to dry but also makes dirty laundry pile up, especially those exposed to rainwater. Therefore, the amount of dirty laundry during the rainy season causes an increase in the demand for cloth cleaner products in minimarkets such as detergent, softener, and ironing spray. Interestingly, among all the cloth care products available, the softener is the best-selling product in the minimarkets.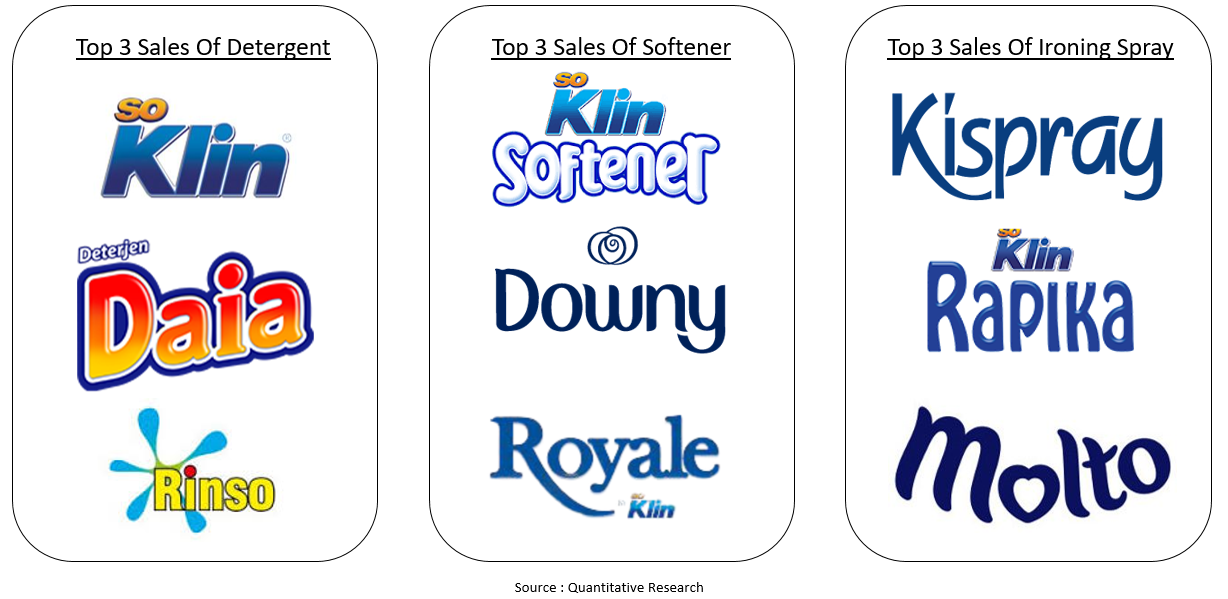 In the cloth detergent industry, the competition among brands has already become very competitive. SoKlin, Daia, and Rinso are the top three most-selling detergent brands in minimarkets. While for the softener products are dominated by SoKlin Softener, Downy, dan Royale SoKlin brands. And for the ironing spray products, the market share in minimarkets is led by Kispray, SoKlin Rapika, and Molto brands.
We hope these insights are beneficial for you, and if you would like to know more about consumer behavior, feel free to contact us.