Since the first case of covid-19 in Indonesia (March 2020), several brands have seen an opportunity to expand their product categories that are considered essential during the pandemic. In addition, some brands already have relevant categories but have limited selling channels before, they start to enter the minimarkets channel during the pandemic, in order to increase their product penetration and make their product more reachable for more segments of customers. Especially considering that the needs for health and hygiene become wider and increased in the midst of the pandemic. Let's compare the sales of old brands vs new brands in minimarkets for some essential product categories during the pandemic.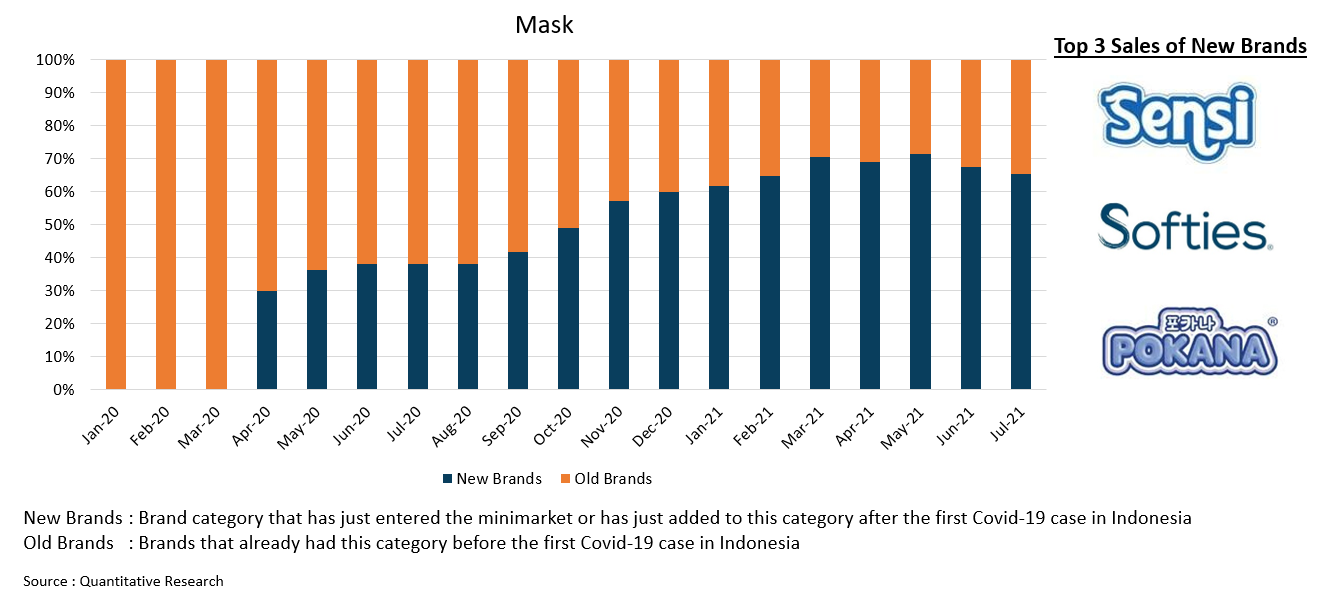 One of the essential items during the pandemic is a mask. Masks become simple yet effective protection to prevent the spread of the virus. Several new brands saw this opportunity and entered the minimarket channel in April 2020. Since then, sales of masks in minimarkets have been dominated by new brands.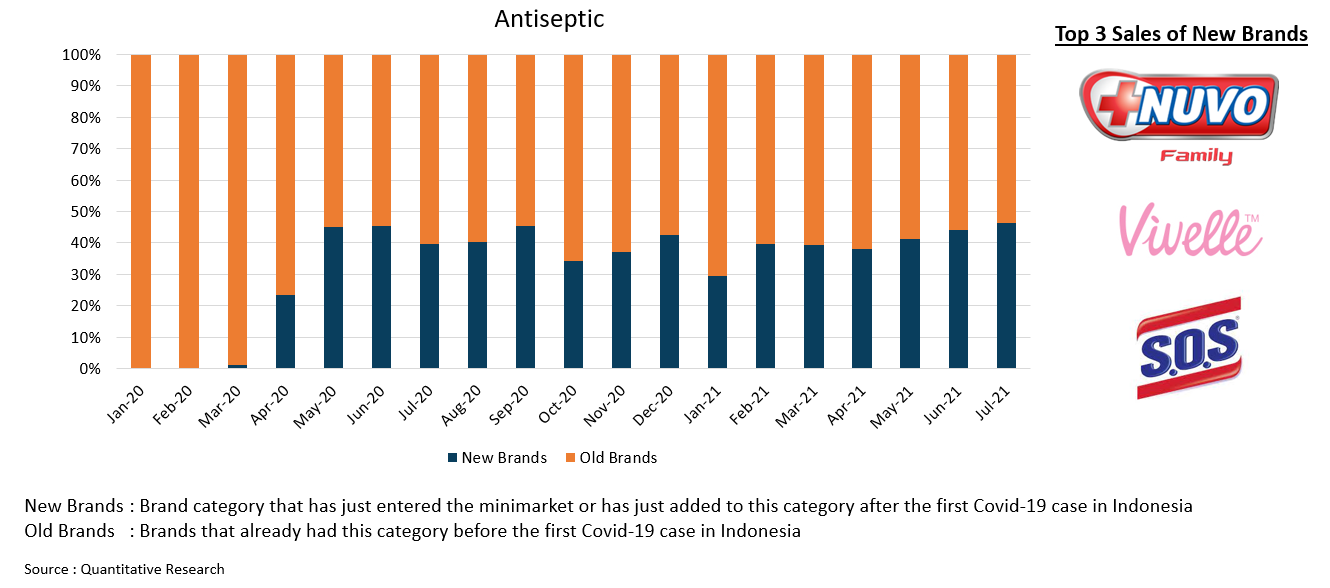 Besides masks, antiseptic products such as hand sanitizers are also essential items that must be carried wherever we travel this day. Several new brands in the antiseptic category after entering the minimarket channel have contributed almost 50% of antiseptic sales.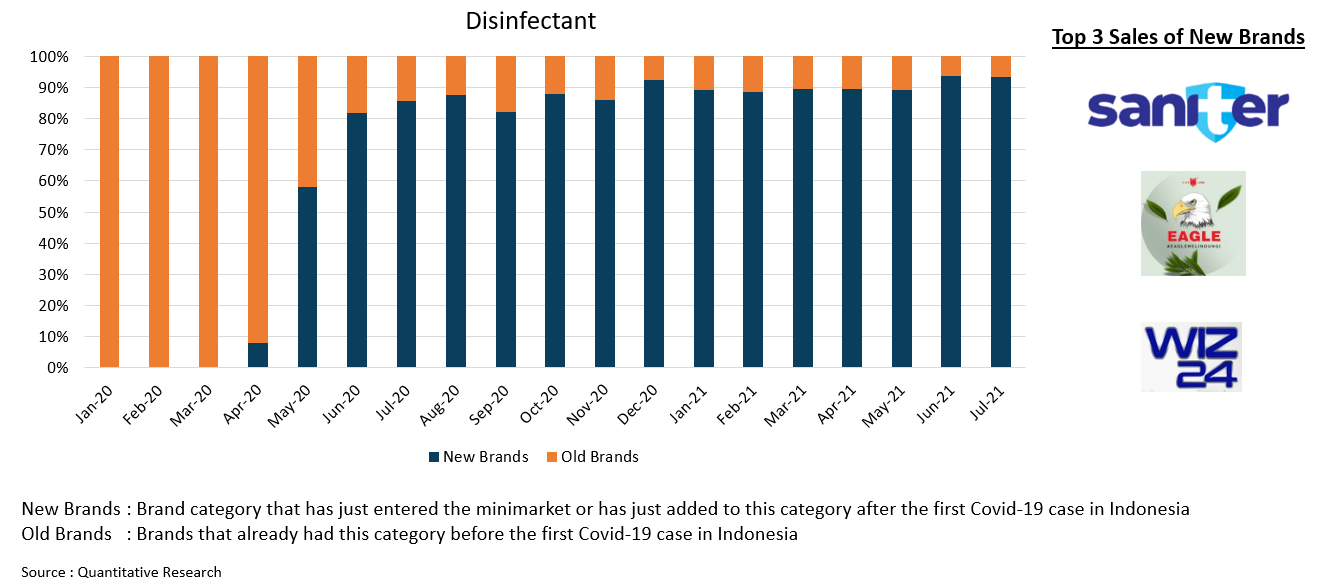 Furthermore, about external protection against the virus, disinfectant products are also one of the solutions. However, before the pandemic, there were very few disinfectant brands available in minimarkets. This surely became an opportunity for several brands to diversify their products category. And as seen from the data above, currently 90% of disinfectant sales in minimarkets are dominated by new brands.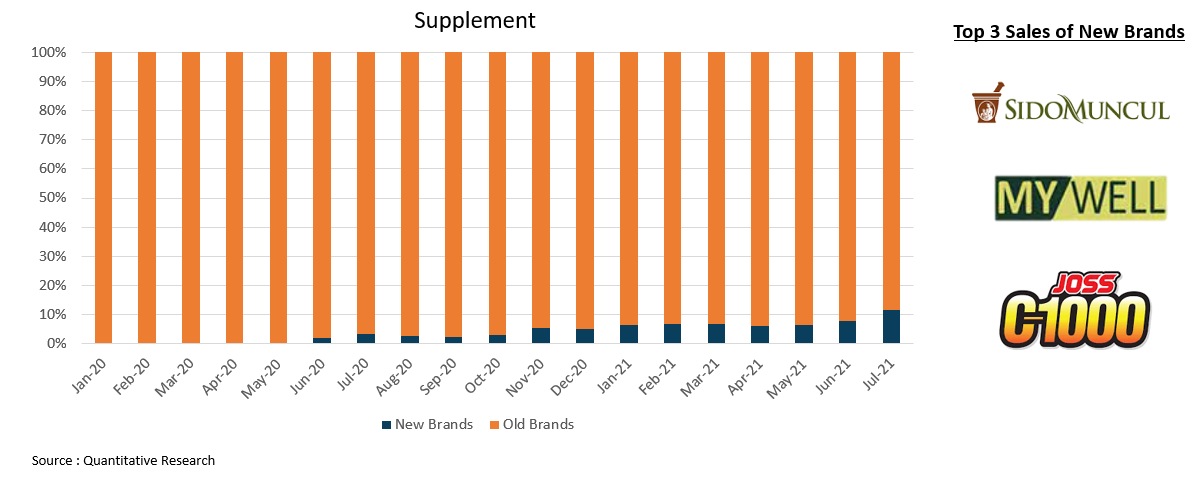 On the contrary, for products that are used to prevent the spread of the virus from within such as vitamins. People prefer to consume well-known brands of vitamins that have been known for a long time. This is probably because the vitamins that have been consumed and believed for a long time make people hesitate to try the other brands of vitamins. A similar situation also happened to the isotonic drink category, currently sales of isotonic drinks in minimarkets are still dominated by the You C1000 brand. You C1000 became the brand with the highest sales in the isotonic drink category during the pandemic.
So after knowing the data above, what expansion plan are you going to do? We hope these insights are beneficial for you, and if you want to know more about market performance during the pandemic, feel free to contact us.