People are less worried about the Covid-19 in current time. They are now more worries about their financial matters and mentality health to survive during this situation. People are tired to be locked in their homes.
In recent time, almost 88% of people already doing outdoor activities due to their needs and necessities, their concerns of covid-19 situation was reduced. mostly people are going outside for working and shopping of daily needs. People now are be craving to do out of home activities. They are bored at homes. Many say their reasons are focus about their income to support the family needs.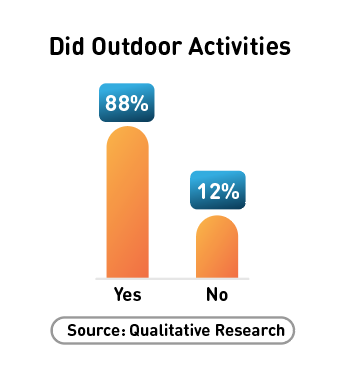 When the psbb phase began, people still have tendency to reduce their activities that related to recreation and public transportation. meanwhile groceries has started to grow since June 2020, and almost returned as before covid-19.
Majority of people who already have doing out of home activities, were not using public transportation, dine-in, and travelling. Even though more people weren't dining in, yet still some of people did it as usual.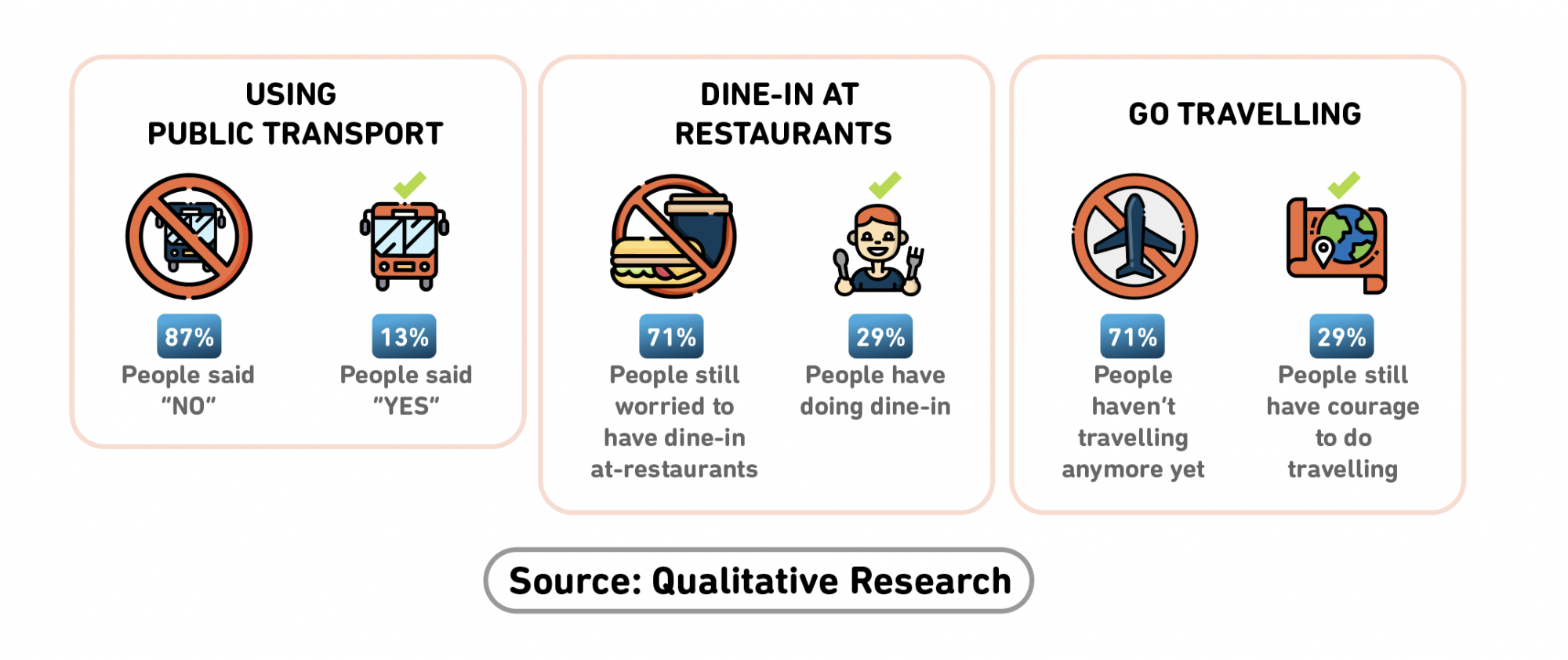 Using public transportation still been avoided by 87% of people. People still thinking that public transportation could be the media of spreading of the virus. Meanwhile Dine-in at restaurants and travelling activities were more acceptable, which 29% of people have no problem by doing those things to refresh their minds.
With less worries about Covid-19 and the urges to fulfill daily needs of grocery, people are now increased their shopping activities in minimarkets, proven by the increase of number of consumers and their frequencies. Previously, in initial PSBB period, people were tends to buy groceries in large basket size and very low frequency to minimarkets, but now it seems approaching the normal situation. Frequency of transaction was growing since june, followed by slightly increment of basket size in september.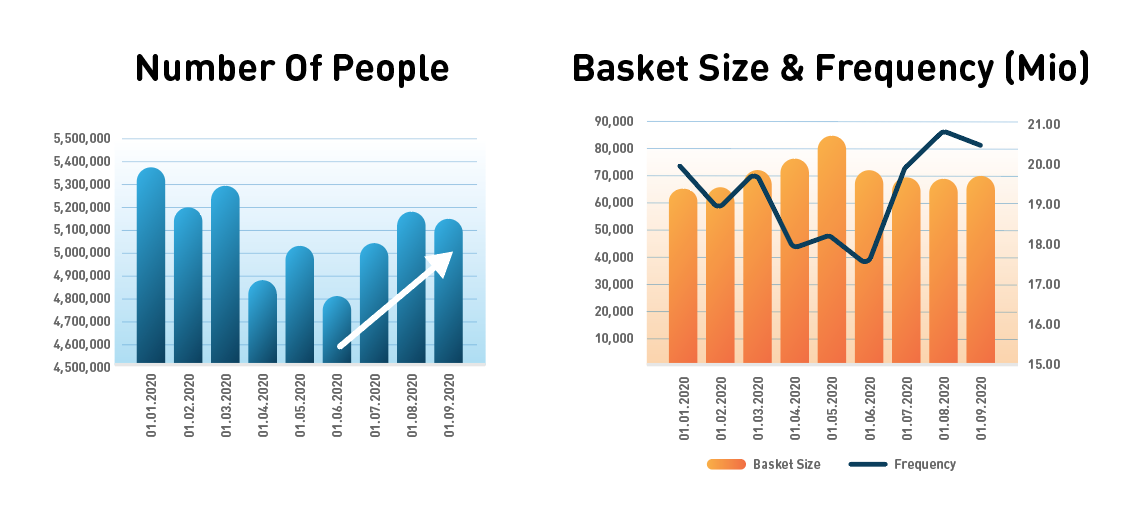 As predicted, people are now more focus to be more healthy, not only for their bodies but also for their environment. It's especially reflected by the increase sales of some product categories in minimarkets, such as Cleaning, Healthy, Home Cooking, and Personal Care products. People's habit have changed, now they are aware to make sure their condition are healthy, inside and outside, during this pandemic situation.

How about your products? What are the products that have uptrend during pandemic period? Does the increasing of market in line with your product categories performance? If you want to know more, feel free to contact us