In the ever-evolving digital age, the way people shop is also evolving. Live shopping, also known as live streaming shopping or livestream commerce, is a growing trend in the retail industry where sellers promote and sell their products in real-time through live video broadcasts. Live shopping provides a more interactive and personalized experience than traditional online shopping.
Several popular social media and e-commerce platforms in Indonesia, such as YouTube, Facebook, Instagram, and TikTok, have launched live streaming features enabling brands to create real-time content and interact with their audience. Many brands in Indonesia have embraced live streaming as a way to connect with their consumers.
In this article, we will explore consumer behavior related to live streaming. PT Global Loyalty Indonesia conducted a survey among 102 respondents to examine the impact of brand live streaming on purchase decisions.
The main purpose of consumers watching live shopping is to get information about the products and also to get discounts/promotions. The majority of them watch live shopping on TikTok, Shopee, and Instagram.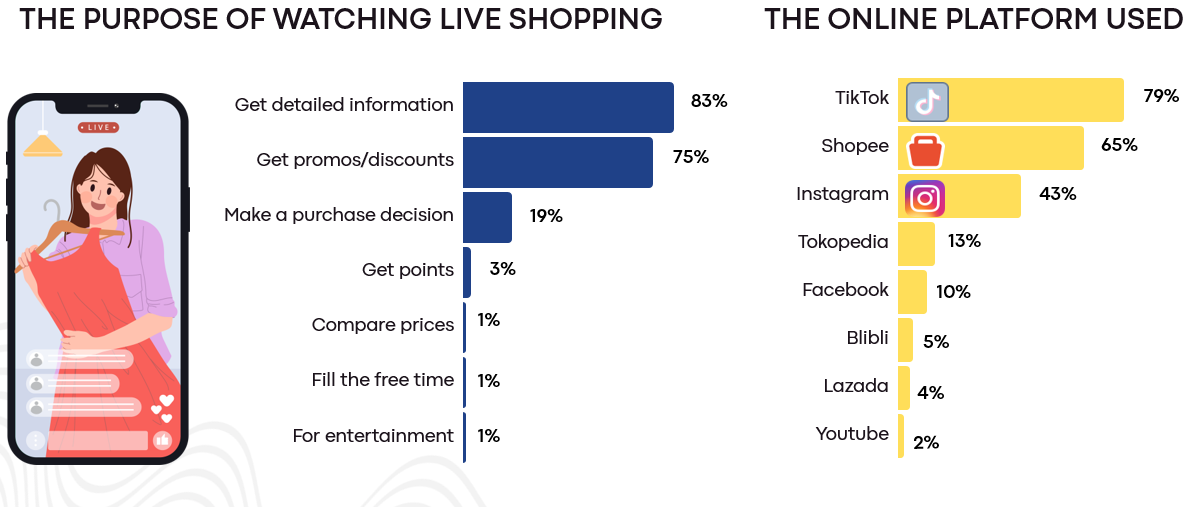 The most-watched product categories in live shopping are personal care and fashion. Most of them watch live shopping when they have free time.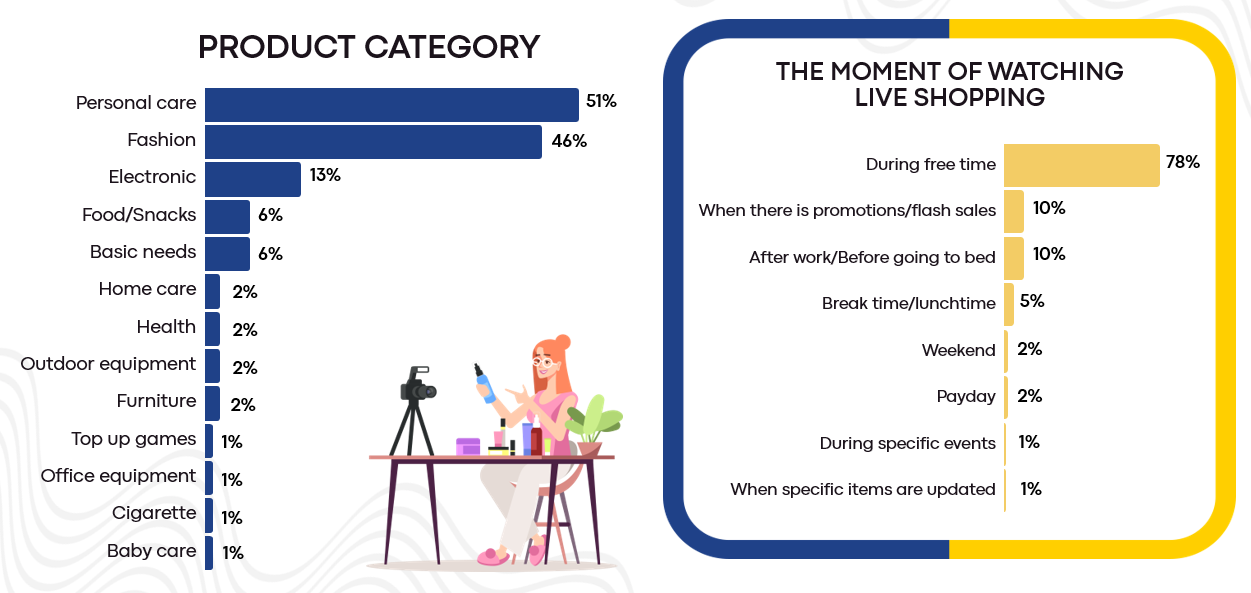 Most consumers enjoy live shopping because of the numerous promotions it offers, while one common drawback they experience is that it tends to be long-winded and not concise enough.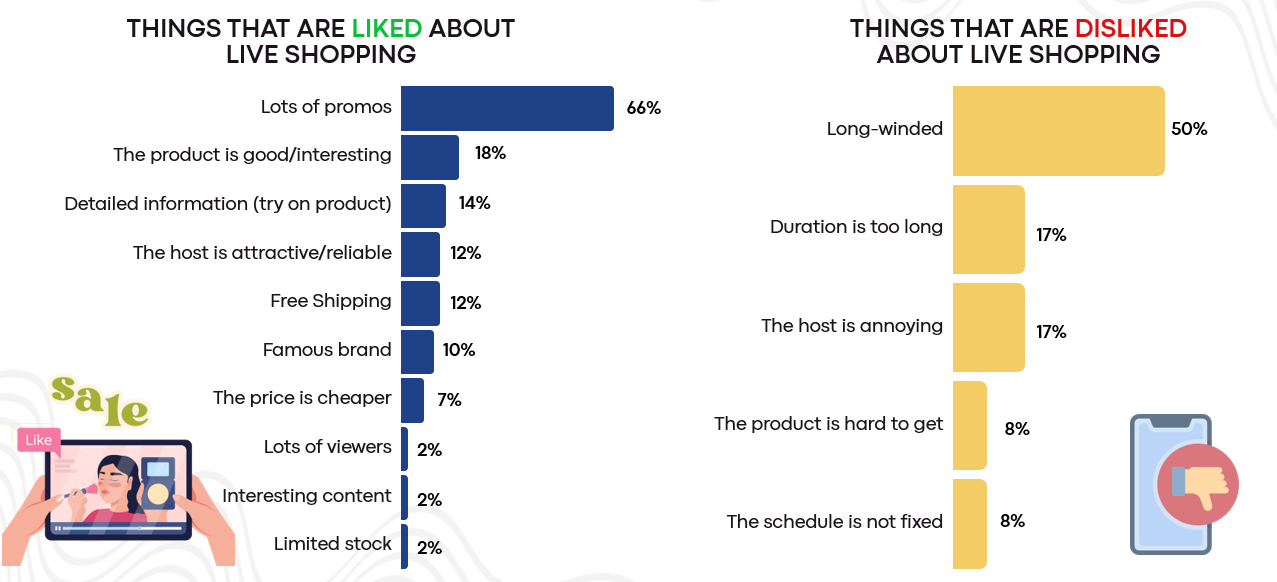 Overall, the majority of consumers perceive an impact on their purchasing decisions when watching live shopping. The most influential factors that attract consumers to engage in live shopping are promotions/discounts and high-quality products.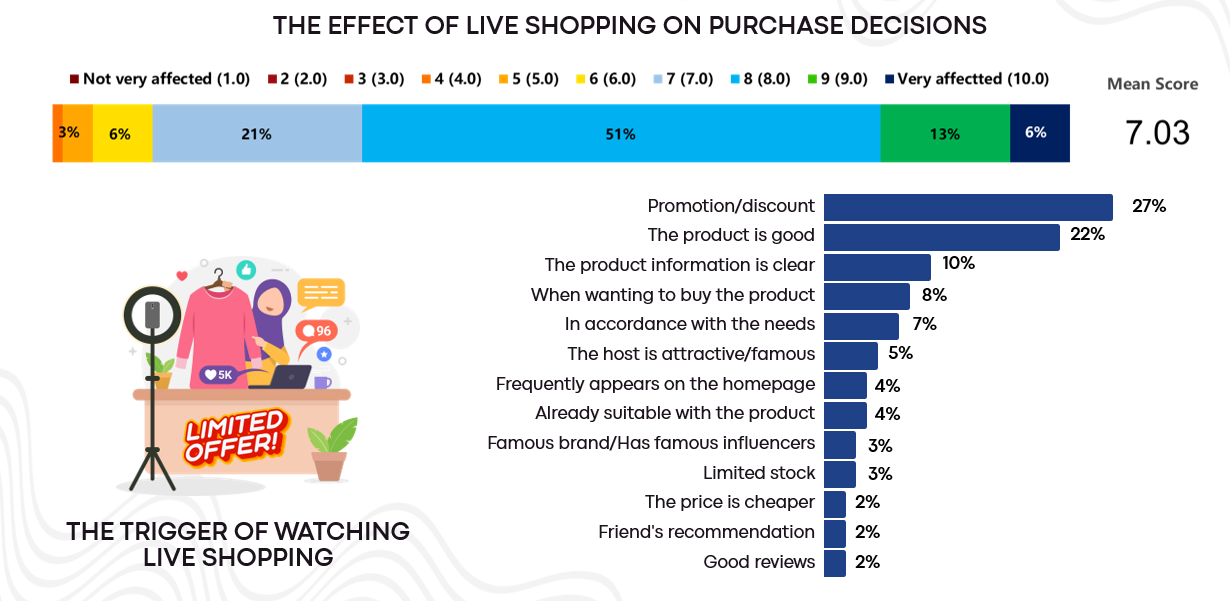 We hope these insights and data are beneficial for you. Suppose you want to know more about your product. We can help you because we have more than 13 million members with millions of daily transactions for analysis, such as consumer behavior and other product data.