Nowadays, there is no doubt that we are living in the strong impact of digitalization and social media. As a result, the way we advertise products nowadays has also changed. Many brands have been using social media ads to spread the word about their product/service and build relationships with potential customers to generate leads that can convert into sales. Let's see the effectiveness of social media advertising in this article.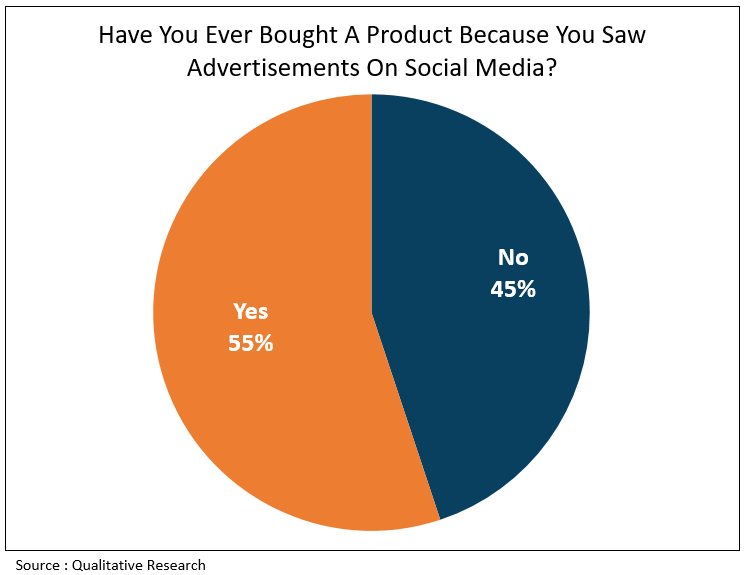 More than half of respondents (55%) said they had bought a product because they saw advertisements on social media. Interestingly, if we look further, they buy the product because they currently need it and find it at an affordable price. This is one of the reasons why social media ads are considered effective because brands can target the right audience with relevant content at the right time. On top of targeting specific audiences, brands can also save the historical data and use it for future campaigns or re-targeting to create consistent and future success.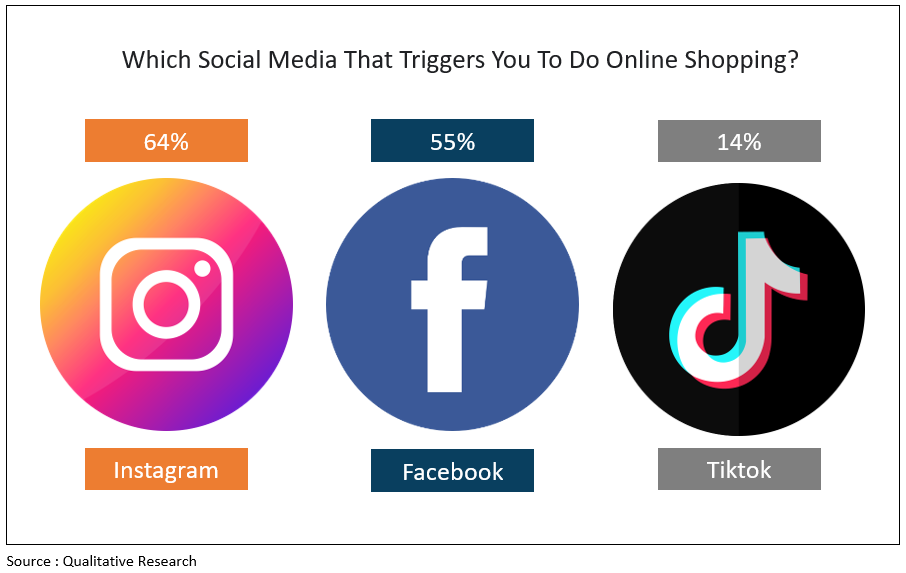 However, with so many social media platforms today, in general, Instagram is the most triggering platform for respondents to do online shopping, based on the survey.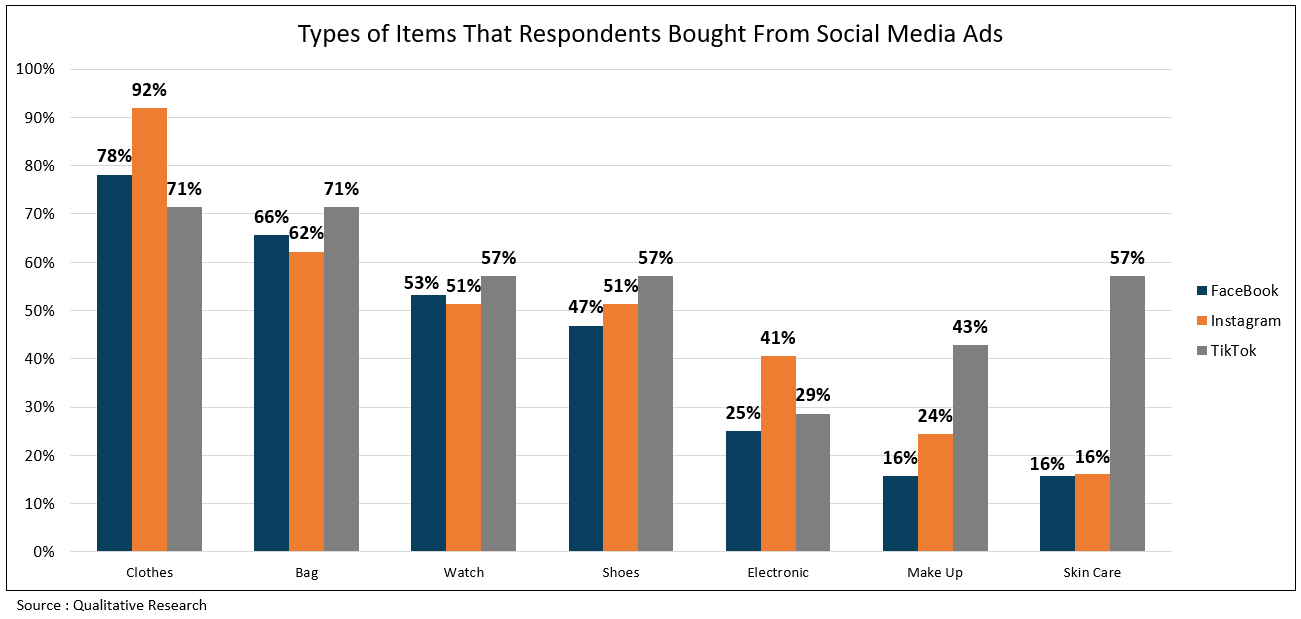 More specifically, you may wonder which social media platform can be the most effective for your brand? Based on the survey, fashion brands such as clothes, bags, watches, and shoes can be promoted on Instagram, Facebook & Tiktok because they are the most purchased items on those platforms. As for electronic products, it would be better to advertise the products on Instagram. And last but not least, for makeup and skincare products, TikTok is the best platform to promote your products.
How about you? Have you ever advertised your product on social media? Well, in the end, we hope these insights are beneficial for you, and if you would like to know more about consumer behavior, feel free to contact us.